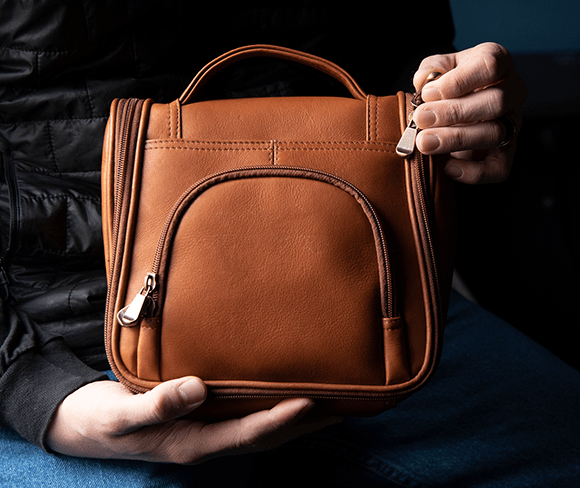 The word Dopp Kit is pretty much synonymous with the phrase toiletry bag. They mean the same thing, and are nowadays interchangeable names for bags that both come in all shapes, sizes, and materials, but to be honest, I think we all know why we may choose one over the other.
The original Dopp kit was made in the 1920s by Charles Doppelt, a leather-goods maker in Chicago, and he made the bag for men to store their toiletries. He himself initially called it the toilet bag, but maybe for obvious reasons, he avoided those connotations altogether and instead named it after himself.
It was during the first world war, the Dopp kit became widely popular as these kits were introduced into the military. This continued to WWII and "toiletry" and "Dopp" became truly synonymous. Then in the early 1970's Samsonite purchased Doppelt's company to register a trademark on the Dopp kit. After several years, up to the 2003, the registration for Dopp Kit was cancelled when no one filed a required Declaration of Continued Use. Then, because of the generalization of the trademark, the word Dopp became unenforceable so now the term can be used freely.
At Sarge Leather Co, we rather like the term, and prefer it to describe two of our best-selling products.
Like Charles, we make our goods out of the best leather we can find. Our top grain Colombian cowhide leather is from Bogata, Colombia.
Our first kit – and most classic design – is the Rio, Leather Shave Kit. It is a compact and durable bag with mocha brown nylon lining for easy clean up. It has one large and two small exterior zipper pockets with a reinforced leather bottom.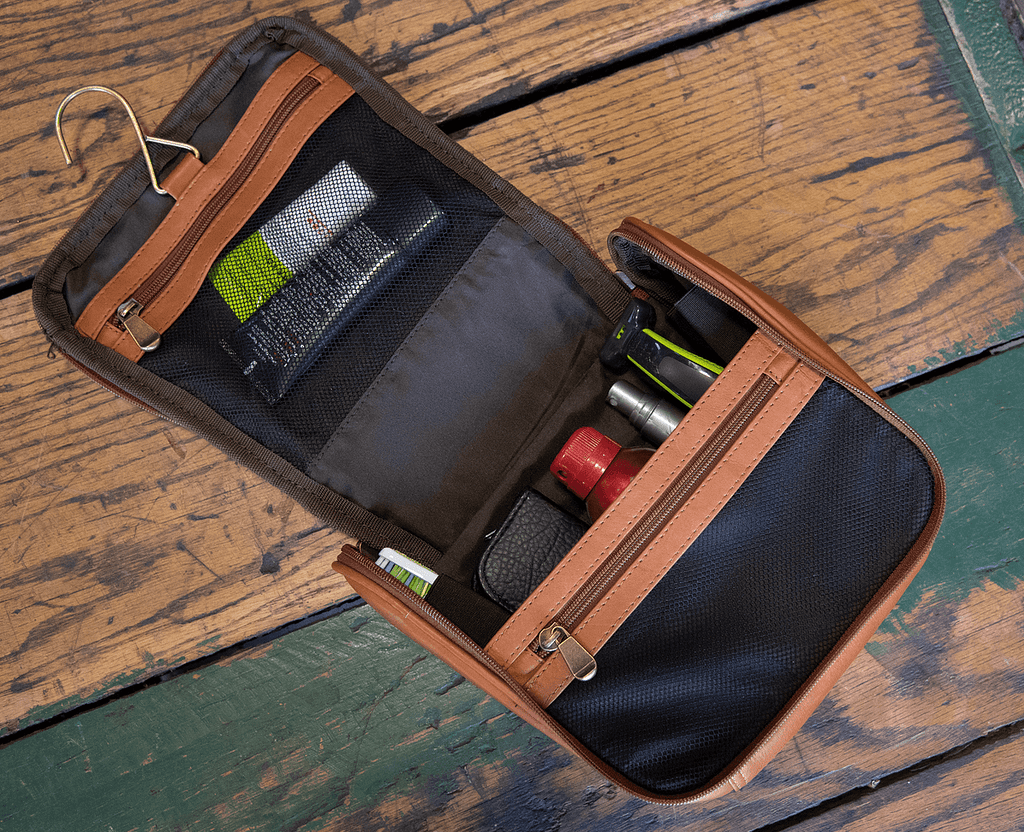 Our second – and more unique designed – is the Andres Hanging Dopp Kit. With a top carry handle and hiding hanging hook, we think this is the perfect travel companion to meet your every need. The Andres not only keeps your luggage light, but exceptionally well organized as the pockets can fit everything securely like larger shaving kits and deodorant sticks, to small creams and tweezers.