Sarge Leather Company offers premium leather gifts for everyday activities. As a family-owned business in Greer, SC, we strive to deliver affordable products to our customers that are built to last whether you want to purchase a leather coaster set or a leather can holder. With Father's Day just a few months away, we have four gift ideas any dad will surely love. Shop now and discover luxury leather for his everyday life.
Leather Hanging Dopp Kit
Our Leather Hanging Dopp Kit is not only durable and perfect for travel, but it also fits all of your necessities securely without taking up a ton of room. The design of this kit is sophisticated and offers unique accent finishes. If you are interested in engraving your Dopp kit, we offer laser engraving.
Leather Shave Bag
A proper Leather Shave Bag is essential to ensure all toiletries are stored together for adequate packing and travel. Our nylon lining alongside our Columbian cowhide leather makes this bag the best there is! There's nothing like throwing out an old bag that has wear and tear for a perfectly crafted bag.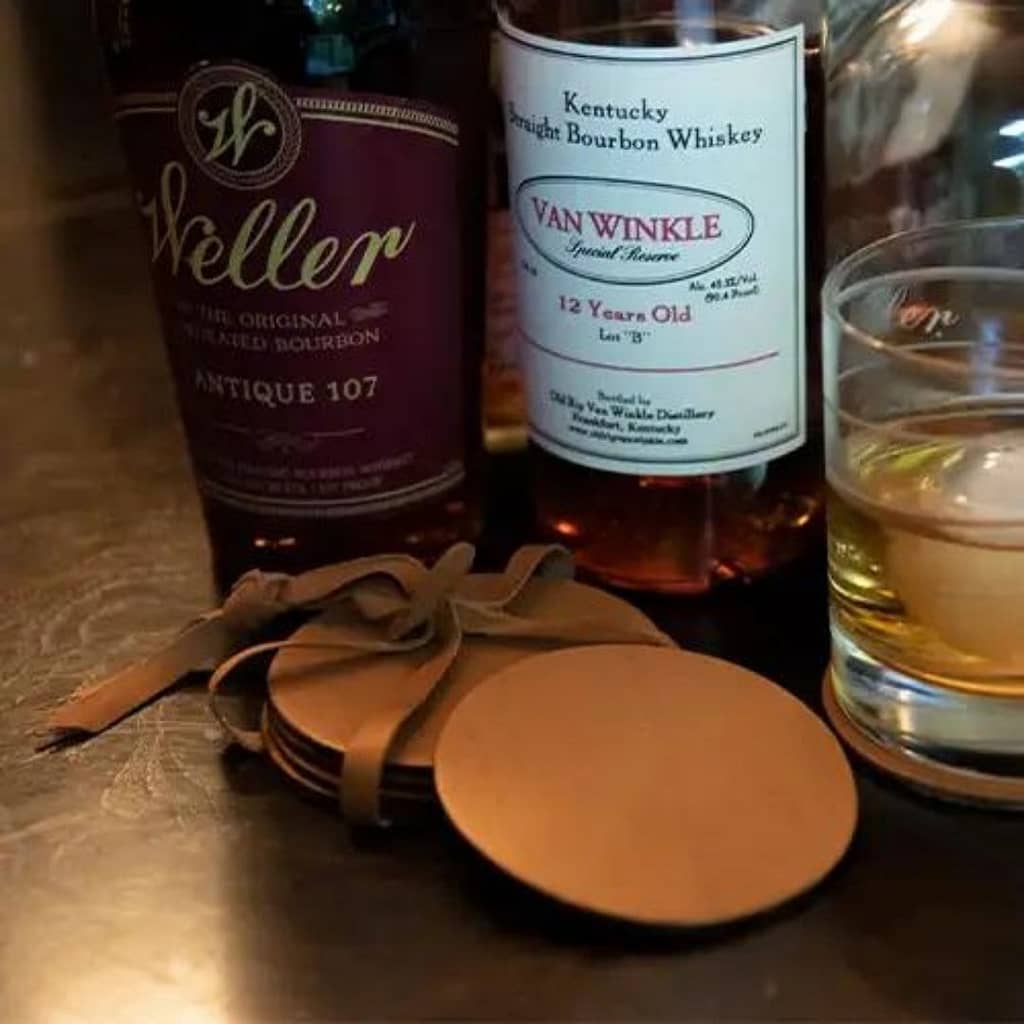 Leather Coaster Set
Coasters are a great addition to add decoration to a space and prevent any unwanted water damage to your tabletops. Our Round Leather Coaster Set comes with six pieces and includes a leather strap holder.
Leather Can Holder
Our Leather Can Holder is both functional and stylish! A genuine leather can holder is worth it to ensure any drink stays cool and the holder fits around a beverage securely. At Sarge Leather Company, we care about the quality our customers receive.
If you are looking for luxury leather Father's Day gift ideas, look no further than Sarge Leather Company! All of our products are premium leather, and they are stylish regardless if it is a shave bag or a Dopp kit. Shop our collection today!