WHY CHOOSE A LEATHER BACKPACK OVER A FABRIC BACKPACK?
Although a backpack made of fabric seems very convenient and practical, a leather backpack has a lot more to offer. Here are a few reasons to choose a leather backpack over a fabric backpack, and if you're looking for a premium leather backpack for yourself or a loved one, shop Sarge Leather Company's Alma Leather Backpack or Julia Leather Backpack today.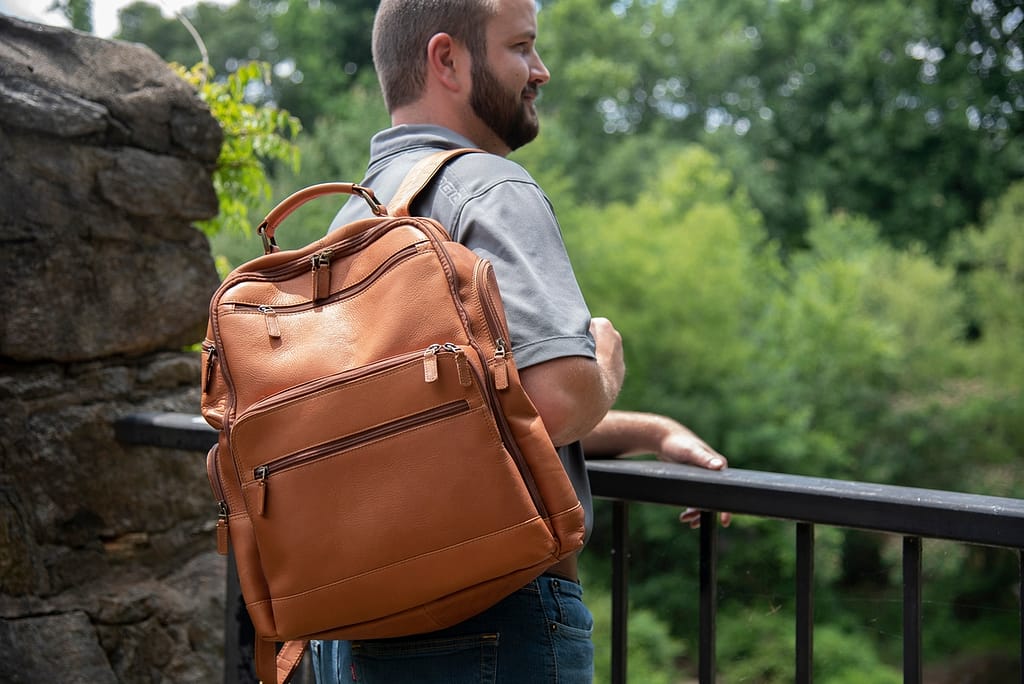 Durability
Fabric backpacks tear easily when caught against the corner of a door or table edge. Leather backpacks can actually gain character from such accidents, developing an individual finish. Leather is also inherently more durable than fabric, and our Alma Leather Backpack will last you for years to come without fraying or tearing.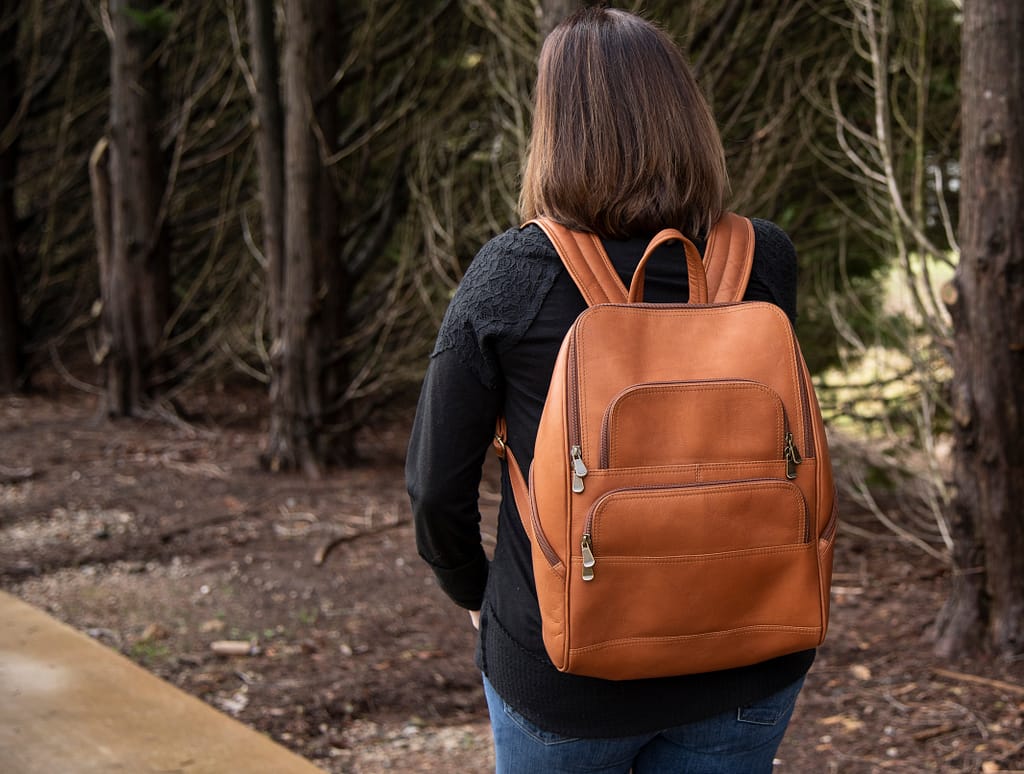 Waterproofing
Leather is naturally waterproof so our Julia Leather Backpack will never soak through in the event of a sudden shower. Fabric backpacks can become wet very quickly, and they take a long time to dry out before being used again. This means you have to carry an additional raincoat or umbrella when you're wearing your fabric backpack.
Organization
Our premium leather backpacks have pockets for books, pens, phones, water bottles, and anything else you need to tote for work, play, or travel. It can even fit a 17-inch laptop. Get all the pockets you need and keep your items organized with our smartly designed backpacks.
Timeless Style
Because they don't last very long, fabric backpacks are made to fit the style of the moment, but leather is always in fashion. There is a classic elegance to wearing a leather backpack that you just don't get with fabric. If style and quality are important to you, then Sarge Leather Company Alma Leather Backpack might just be for you!
Give Your College Student A Gift To Last A Lifetime
And in addition to all the benefits we've listed, we also have one that we love: a well-worn leather backpack smells good! Invest in a premium leather backpack for your college student.